Spiritual Counselling
Counselling and psychotherapy are commonly recognised to help people cope with current issues which may be overwhelming.
Spiritual counselling recognises the physical, mental and emotional  aspects of ourselves are connected to a spiritual thread. A presenting issue may be connected to a recurring thread of upset – vying for our attention in order for us to get back on track with our true path.
I see the dynamics of life taking the form of a spiral. Rather than coming full circle, which would mean, we don't evolve but come back to the beginning, I believe each time we come around to a similar point, we are coming full loop of an evolutionary spiral. We experience, learn and grow.
Spiritual counselling connects the many threads to the centre of the spiral or Spirit of our being to allow us to come back on track and be in the flow of our individual paths. Very much like counselling, the client is heard with deep respect , non judgment and support. The added element is allowing the client's deeper wisdom to emerge from the deeper spiritual aspect of themselves.
I offer this service via telephone and skype anywhere in the world and in person in Ireland. Please go to the prices page for details.
Complete your details below for a free telephone consultation for Spiritual Counselling.

Ceremonies & Rites of Passage
I facilitate various forms of heart centred ceremonies that allow my clients to fully embrace and celebrate all Rites of Passage from birth to death.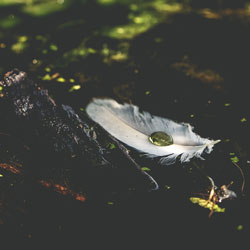 Birth Ceremonies/Baby Blessings/Naming Ceremonies: I facilitate ceremonies for babies and also for adults to reclaim their birth ceremony retrospectively, as they would have liked to be honoured and welcomed into the world.
The process involves consultation and preparation with my clients guided by a list of reflective questions, so the client is very much involved in tailoring a ceremony exactly to how they would wish their child (or inner child) to be welcomed and honoured. The ceremonies often involve members of the family and community making vows to support the growth and of the child.
Rites of Passage to female Adolescence:  Such an important passage of life, largely under-celebrated, I offer group and individual Rites of Passage to Maidenhood (currently for girls/women) where both girls entering their passage to puberty and women who wish to reclaim this Rite of Passage for themselves retrospectively, are truly honoured as they take this leap into adulthood and independence. The ceremony offers recognition of their beauty and a solid ground from which to step into adulthood, witnessed and celebrated by loved ones.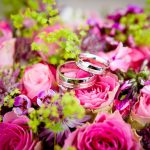 Marriage: I facilitate ceremonies for any individuals who desire to enter into Sacred Union with each other (of any gender or culture). The process is much more than turning up on the wedding day. It begins with an exploration of your relationship, its foundations, what you both love about each other, what irritations need to be addressed and your hopes for the future together. Together, we create a ceremony and your vows to each other, that when witnessed by your family and friends, is a truly engaging and authentic expression of your love for each other. N.B. Following my Ordination as an Interfaith Reverend Minister in July 2017, all marriages will be legally recognised.
Rites of Passage to Motherhood: Whether you are preparing or already mother to a child or a project, every woman holds the mother archetype within as part of the triple feminine stages of Maiden, Mother and Crone. In group format, this powerful ceremony offers all women the opportunity to review their relationship with their own mother and honour their own Rite of Passage into Motherhood, again, in advance of giving birth or retrospectively, whether birthing a child or a project. I am always truly humbled and amazed at the powerful transformation that occurs with this ceremony.
Rites of Passage to Cronehood: Not to be mistaken for a premature ageing process, this Rite of Passage to elder years, allows women the opportunity to embrace their innate wisdom, in advance of their cycle into menopause to allow for a smoother transition, or in restrospect, to reclaim and honour this passage to elderhood that is very rarely celebrated. It deepens connections with ancestors and can also be taken on behalf of elders who didn't have the opportunity to honour this passage.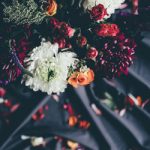 Funerals: A certainty that we know is part of life, but is so incredibly difficult to come to terms with, is the death of our loved ones. In preparation for funeral ceremonies, I meet with the departed's family to discover their life's journey, the highs, the lows and everything in between. Their unique qualities, what role they played in their loved ones lives, how they touched everyone. The resulting ceremony is a true celebration of their life and honouring of their presence in each person's life. A reminder of their connection with Spirit in whatever way that manifested in their life, an honouring of the physical vehicle of their soul that carried them through life and a release of their soul to the Heavenly Beings to guide them Home.
Blessings: I am available to perform Blessings of all kinds, whether it be a new home, blessings of the land, water, graduations, anything you feel you would like to bless and honour in ceremony and Sacred Space.

Meditation Classes
Regular weekly meditation and mindfulness classes in Malahide, North Co. Dublin. Each class is tailored to the needs of those present.
Please contact me on hello@treacyoconnor.com for further details

Team Building
In business, we aim to be professional – act skillfully in an acceptable manner, with competency and follow a particular code of ethics (spoke or unspoken) and act respectfully. Interestingly, there is no term in the dictionary that defines what professional beahaviour or conduct is. It is a largely unspoken and assumed way of being.
However, no matter how professional we aim to be, at the end of the day people do business with people, therefore, it is indeed always personal. How we interact with others determines the success or failure of our relationship, whether it is with colleagues, clients, suppliers or general community.
Everyone has stuff going on in their personal lives which more often that not spills over into the workplace, but we are expected to behave in a professional manner. The "stuff" that goes on in the background generally stems from some sort of personal fear. This fear colours our lenses of perception and hence has a knock on effect on how we interact with others.
The Relationship Reconnection Sessions offer practical, effective, interactive experiential techniques, tailored to suit each organisation.
The aim of the sessions are to improve our ability to communicate –  not only how we express ourselves – but our ability to listen and process what information is being shared with us. This includes not only the words, but the tone of voice, body language and everything behind the words.
I am passionate about helping people connect with greater authenticity so that our organisational relationships are so genuine, they will have increasesd longevity, more solid foundations and greater scope for inspired creativity and productivity.

Women's Wisdom Circles
This women's gathering was inspired by Karen Ward's Moon Mna circles, where women gather to celebrate womanhood with the energies of the Moon. We come together to share each other's wisdom in a confidential and safe space. Each circle has a different theme, depending on the time of year. As women, we have become so busy in our daily lives, that we need to remember to nurture ourselves, find support in women friends, be inspired by each others experiences, be creative together and offer each other a listening heart.
Gathering once a month at the beautiful studio at the Sacred Hill of Tara, I facilitate a space for women (and sometimes men too) to gather and share each other's wisdom in a confidential and safe space. Each circle has a
different theme, depending on the time of year.
Check the facebook page for updates and more info:
https://www.facebook.com/womenswisdomcircletara
https://www.facebook.com/womenswisdomcircletara